About Me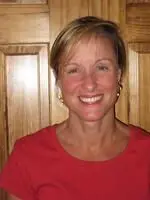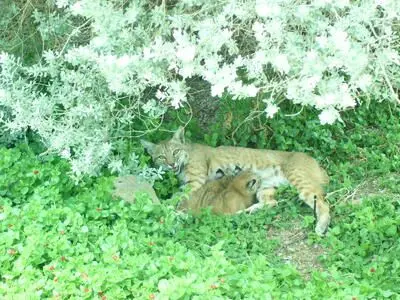 I am a psychiatrist, internist, therapist specializing in holistic treatment of eating disorders, mood and anxiety disorders, trauma, destructive behaviors, addiction and recovery, life transitions and stress management who loves her private practice, exploring ideas and connecting with nature, animals and genuine people of all flavors.
With over 27 years experience as a psychiatrist (current board certification in psychiatry), a 3 year residency in internal medicine (along with board certification) and unique practice exposures to complementary/alternative treatment approaches and populations (5 years of working on a Native American reservation, 5 years and ongoing as the consulting psychiatrist for a holistic eating disorder treatment facility, sporadic work with university students, 5 years of emergency work in an eastern inner-city hospital, 10 years of treating adolescents and children), I have the skills necessary to help a broad spectrum of people.

I am an interactive, solution-focused practitioner. A very comprehensive assessment allows me to really get to know you, examine your concerns from multiple perspectives and to work with you to craft a complete and personal wellness plan which we modify as we go along. My therapeutic approach is to provide acceptance, support and practical feedback to help you effectively address personal life challenges in a very relaxed setting, while offering complementary therapy methodologies and techniques, medication and referrals for concerns I am unable to treat myself. With compassion and understanding, I work with you to help build on strengths and attain the personal growth you are committed to accomplishing.
I graduated from Brown University with a BA in Psychology and attended Oregon Health Sciences University where I graduated Cum Laude with my MD in 1996. I completed my internships in Internal Medicine and in Psychiatry at Duke University in Durham, North Carolina and completed my residencies in Internal Medicine and in Psychiatry at Hahnemann/MCP (now Drexel University) in Philadelphia, becoming board certified in both medical specialties. I have had official training and demonstrated competency in supportive therapy, psychodynamic therapy, cognitive behavioral therapy and EMDR. I have authored many research publications in both the internal medicine literature as well as psychiatry.

My interest in mind-body connection began 20 years ago when I entered medical school and decided that after graduation, I would pursue residencies in both psychiatry and internal medicine. Having an in-depth knowledge of both specialties has greatly enhanced my pleasure when I read diverse mind-body literature because I can see how the systems are linked in a tangible and scientific way. After intensive medically-based clinical work for years, I came to work at a Native American reservation 7 years ago and Mirasol, a holistic treatment facility for eating disorders 5 years ago. About 4 years ago, I had a series of medical/physical and lifestyle issues (see Lifestyle and Holistic tabs) which knocked me for a loop. The 3 experiences greatly broadened my perspective on mind-body connections by teaching me new systems interacting both within this dualism and outside of it, impacting health, disease and wellness (even my own). Then in 2009, I developed complications of Ehlers-Danlos Syndrome and had to really hone my skills to calm an off the charts sensitized nervous system in myself in order to heal. Today, I have much more to offer my patients than I had as either an internal medicine physician or as a psychiatrist.

I do my best to keep my own life balanced by enjoying time with my human and animal family members (furred and feathered, wild and domesticated), working in my garden, soaking in the beauty of desert life, running with my dogs and hopping on my bike or horse to explore and play.