Common Questions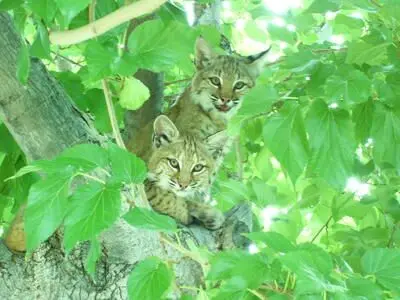 Do I really need help? What kind of help do you offer?

There are many reasons why people seek help. Sometimes it is to deal with long-standing psychological issues, problems with anxiety or depression or an overall feeling of being unfulfilled, unhealthy or stuck. Other times, it is in response to unexpected changes in one's life such as a divorce or work transition. Many seek support as they pursue their own personal exploration and growth. Occasionally, people just know that they don't feel well and their medical doctors haven't been able to help them. People sometimes come to me because they have received a multitude of confusing psychiatric diagnoses and a dizzying amount of medication, and wonder if all the pills are necessary and what is really wrong with them. Everyone goes through challenging situations in life, and while you may have successfully navigated through other difficulties you've faced, there's nothing wrong with seeking out extra support or getting a second opinion when you need it. In fact, having enough self-awareness to realize you need a helping hand is something to be admired. You are taking responsibility by accepting where you're at in life and making a commitment to change the situation by seeking help.
I believe that you will find your experience with me to be different from any clinical experiences you have had in the past; I pride myself on taking the time to really get to know my patients, thinking about their concerns from multiple perspectives, providing a great deal of education and working with them to create a holistic wellness plan that works for them. My perspective is broad and unique because I have had such a wide range of training (psychiatry and neurology, internal medicine, extensive psychotherapy training) and diverse clinical experiences within both traditional and non-traditional settings and within a variety of cultures. My years of working at Mirasol (a holistic eating disorder facility) and on a Native American reservation have balanced the 11 years I spent sharpening my psychopharmacology skills in more traditional settings. At Mirasol and on the reservation, I have had the valuable opportunity to learn and implement effective non-pharmaceutical therapeutic strategies for treating a wide variety of "psychiatric" conditions, ranging from depression, anxiety, bipolar disorder, compulsive behavior and post traumatic stress disorder to more "psychological" problems like shame, lifestyle imbalance, and toxic family and social situations. I have come to realize that the distinction between the "psychiatric" and "psychological" conditions can often become quite blurred. At the reservation, I have worked along-side cultural healers, and at Mirasol, I continue to work with alternative clinicians and with a naturopathic physician. These experiences have greatly broadened my treatment repertoire and have stimulated me to widen my reading sources to include the philosophical and evidence-based literature supporting these practices and to attend therapy workshops to round out my training.

Because of my education, my training background and my clinical experiences, I am able to offer you creative and powerful options for addressing your concerns. You won't be disappointed!



What will it be like when I come in?



There are many emotions people experience when they seek help. Being open about difficult or traumatic experiences can feel unsafe; expressing vulnerabilities to a stranger can provoke anxiety; admitting that you don't feel well can feel like defeat; fear of not being understood or being judged can worsen depressive feelings or feelings of isolation, and paying a good bit of money without a guarantee of cure can trigger feelings of past victimization. All of this can all be enough to block someone from seeking help. With this awareness, I provide a safe and relaxed environment for exploration and discussion; I am supportive of full expression and welcome any and all of the questions that come to mind. I have been told by my patients that my communication style and interest in them as a whole person is unique and valued.
I pride myself on open communication demonstrated by complete transparency in the matter of my practice's policies (please see my patient brochure in the forms section), my willingness to attempt to explain even the most complicated concepts in understandable language and my commitment to building wellness plan with you based on your preferences rather than for you with my preferences. My treatment style is holistic ("emphasizing the importance of the whole and the interdependence of its parts") and in this spirit, with your permission, I gather and review a wide range of information from my patients and their other providers before the first appointment. This is so that time is not wasted gathering facts when we are together, rather time is spent focusing on the impact that these facts have had on your internal and external landscape. Only when we both feel that there is sufficient understanding of you as a person and the issues bringing you to treatment and their context, do we begin to fashion your wellness plan. I will do everything in my power so that you will not leave any appointment with me feeling rushed, misunderstood or simply categorized.



What Will I be Offered In My Wellness Plan?



As part of your wellness plan, I offer education regarding your symptoms/concerns and wellness practices to treat them (theories, science and philosophy), psychotherapy (multiple disciplines), lifestyle balancing, social and communication style enhancement, evidence-based non-pharmacological recommendations to boost well being (light exposure, diet, exercise, vitamins and supplementsl, etc), health maintenance review and discussion, support for medical problems or treatments, medication (new treatments, evaluation/streamlining of current regimen, adjustments, additions and/or monitored withdrawal) and referral to other clinicians, traditional and non-traditional for a specific forms of treatment not within my scope
Please see the following sections for a detailed description of each of these modailites.



Is my Treatment with You Confidential?

In general, the law protects the confidentiality of all communications between a patient and a psychiatrist. No information is disclosed without prior written permission from the client.
However, there are some exceptions required by law to this rule. Exceptions include:
Suspected child abuse or dependant adult or elder abuse. The psychiatrist is required to report this to the appropriate authorities immediately.
If a patient is threatening serious bodily harm to another person. The psychiatrist is required to notify the police.
If a patient intends to harm himself or herself. The psychiatrist will make every effort to work with the individual to ensure their safety. However, if an individual does not cooperate, additional measures may need to be taken.