Psychotherapy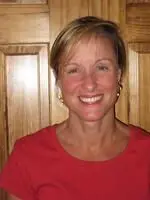 Psychotherapy
can help provide insight, support, problem-solving skills, and enhanced coping strategies for issues such as depression, anxiety, relationship troubles, unresolved childhood issues, grief, conflict, stress management, body image issues and creative blocks for all types of people, regardless of medical or psychiatric status. Many people also find that therapists can be a tremendous asset to managing personal growth, interpersonal relationships, family concerns, marriage issues, and the hassles of daily life. Therapists can provide a fresh perspective on a difficult problem or point you in the direction of a solution. Therapy is right for anyone who is interested in getting the most out of their life by taking responsibility, creating greater self-awareness, and working towards change in their lives.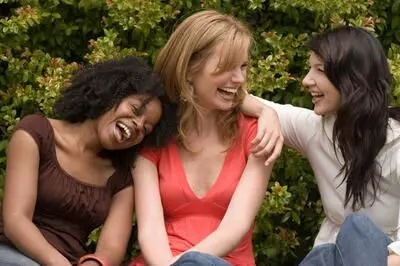 Some of the benefits available from therapy include:
Attaining a better understanding of yourself, your goals and values
Developing skills for improving your relationships
Finding resolution to the issues or concerns that led you to seek therapy
Learning new ways to cope with stress and anxiety
Managing anger, grief, depression, and other emotional pressures
Improving communications and listening skills
Changing old behavior patterns and developing new ones
Discovering new ways to solve problems in your family or marriage
Improving your self-esteem and boosting self-confidence
Every therapy session is unique and caters to each individual and their specific goals. It is common to schedule a series of weekly sessions, where each session lasts around fifty minutes, initially and over time, as things progress to meet less often. Therapy can be short-term, focusing on a specific issue, or longer-term, addressing more complex issues or ongoing personal growth. It is very individualized. There may be times when you are asked to take certain actions outside of the therapy sessions, such as reading a relevant book or keeping records to track certain behaviors. It is important to process what has been discussed and integrate it into your life between sessions. For therapy to be most effective you must be an active participant, both during and between the sessions. People seeking psychotherapy are willing to take responsibility for their actions, work towards self-change and create greater awareness in their lives.
It has been shown again and again that a good working relationship between the therapist and the patient determines therapy success
. You should feel comfortable with the therapist you choose and hopeful about the therapy. When you feel this way, therapy is more likely to be very helpful to you. There are different schools of therapeutic techniques, based on different ways of understanding the root of life/emotional troubles. A skilled therapist is able to choose and employ a range of techniques, based on what a patient is going through at a given point in time. A huge part of therapy is educating the patient about these theories and techniques so that he or she can apply them outside of the therapist's office. I find that the greater understanding a person has of him or herself, the better able he/she is to change what is causing distress.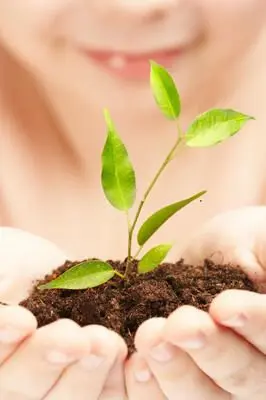 Here are some things you can expect out of therapy with me:
Compassion, respect and understanding
Perspectives to illuminate persistent patterns and negative feelings
Real strategies for enacting positive change
Effective and proven techniques along with practical guidance
I have had official training in: cognitive behavioral therapy which addresses dysfunctional thoughts and emotions which lead to dysfunctional behaviors; psychodynamic and insight-oriented therapy which examines the ripples that early childhood experiences leave on current life struggles; social skills training (communication skills, such as assertiveness, interpersonal skills, practical skills for day to day living); supportive therapy which provides practical guidance in managing day to day challenges; relaxation with guided imagery for behavioral desensitization of specific anxiety-producing situations and for general relaxation during every day life stresses; EMDR (eye movement desensitization and reprocessing) which targets emotional responses to day to day triggers reminiscent of earlier traumas, including many upper level courses to address issues such as substance abuse, borderline personality disorder, dissociation/dissociative identity disorder and attachment disorders. Additionally, I have had extensive clinical experience with DBT (dialectical behavioral therapy) techniques, employed primarily for improving emotional regulation, interpersonal effectiveness, mindfulness, coping skills/self soothing and decreasing self harm. Generally, I combine all of these methods, depending on the clinical situation. My aim is recovery and graduation from my practice.
I believe that therapy is part of any wellness plan which is why even my patients who are only receiving medication and have their own therapists are scheduled for an hour. This allows for supportive therapy and medication can then be adjusted or prescribed with a full understanding of current triggers and stress levels.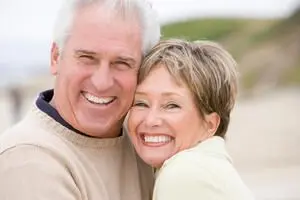 Please refer to the Patient Brochure in the Forms section for more specific information regarding the therapy I provide.

Partnered Care With Your Therapist
I no longer treat patients referred solely for medication management while they receive therapy elsewhere. There are times when I will work with another therapist who is offering a modality separate from what I offer, but I expect work closely with each patient as well, seeing them every week or every other week for some time.